Helium Film Winner Oscar 2014: In March 2, 2014 this fantastic short film won an Academy Award for Best Live Action Short Film.
Helium – Trailer (OSCAR WINNER) from Cameo Film on Vimeo.
You can watch the full short video here (in this site) or here (external link)
Argument of Helium Film Winner Oscar:
A young boy Alfred (Pelle Falk Krusbæk) is dying, but through the stories about HELIUM – a magical fantasy world, told by the hospital's eccentric janitor Enzo (Casper Crump), Alfred regain the joy and happiness of his life, and finds a safe haven away from daily life.
But the Oscar has not been the only award given to this short film: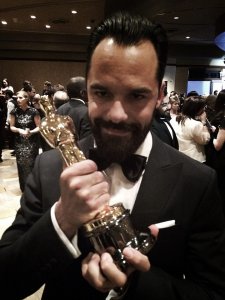 Academy Awards, USA 2014
Giffoni Film Festival 2014
Odense International Film Festival 2014
Winner


Audience Award

Publikumsprisen
Anders Walter

(director)


Kim Magnusson
Tivi Magnusson
M&M Productions
Best Youth and Children
Anders Walter
Kim Magnusson
Tivi Magnusson
M&M Productions
Robert Festival 2015
Winner


Robert

Best Short Fiction/Animation (Årets korte fiktion/animation)
Kim Magnusson

(producer)


Tivi Magnusson

(producer)


Anders Walter

(director)
São Paulo International Short Film Festival 2014
Winner


Audience Choice Award

International Shorts
Anders Walter
Kim Magnusson
Tivi Magnusson
M&M Productions
Tallinn Black Nights Film Festival 2014
Nominee


Sleepwalkers Jury Prize

Baltic Sea
Anders Walter
Tribeca Film Festival 2014
Nominee


Jury Award

Best Narrative Short
Anders Walter
References (

External Links)

Wikipedia