Information
Name: Casper Frederik Crump.
Born Date: July 11, 1977
Born Place: Copenhagen, Denmark
Occupation: Actor
Years active: 2004-present
Spouse: Sofie Dyhr.
Parents: Lars Liebst, Nellie Ann Crump.
Children: Eddy Rose (Sept-2013) y Herbert Frederick (2016)
Height: 1,86 m.
Current Residence: New Delhi
Biography Casper Crump
Crump graduated from the National Theater School in 2008 . Since then he has had roles in the  Folketeatret, and has performed in Romeo and Juliet in The Open Air Museum (Frilandsmuseet).
In 2010 he played in Sex, violence, blood and sneak (Sex, vold, blod og snask) in the Theater Får302.
He participated in the short film that won an Oscar for best short film Helium, in 2014.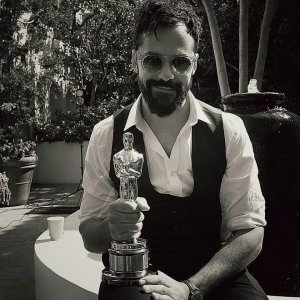 The Danish actor has given life to Vandal Savage, recurring character and main antagonist in the first season of DC's Legends of Tomorrow. Casper first appeared as Savage in the crossover episodes "Legends of Today" (from The Flash) and "Legends of Yesterday" (by Arrow).
In 2015, he played Thomas, an ambitious director in the play Venus in Fur at the Østre Gasværk Theater in Denmark.
Crump has played the role of Captain Kerchover in the adventure film The Legend of Tarzan (2016).
He has also lent his voice to Jason in the children's television series The House of Anubis.
You can read here his Filmography.