The trip of my life was a dream, an illusion that I had in February 2019. Before continuing to write, I want to say that this is about me. But it has to do with Casper Crump in an indirect way, since he was part of that goal.
The beginning of evil.
I have been on antidepressants for many years, for bullying, a subject that I'll not touch because it still hurts and because Im good and silly, I didn't report the harasser. And yes, I'll regret that for the rest of my life. I'll only say that everything changed when they changed the security company where I worked. They put the boot licker in the group. He tried to separate us, the three guards who had been working together for 20 years. The only two that I consider today as partners in this profession. Because I would let my face be broken by them and they by me, while the others would leave you sold to your luck.
That's where the nightmare began. The change of company, that idiot, sleeping pills and antidepressants. Four years later, I had to ask to have them changed because I noticed that it wasn't going to get any better. It was stagnant and was when I sent those who habitually use. In two months the change was brutal.
The trip of my life.
I had dreams, hope and hope again. It was at that moment that the trip of my life occurred to me. A unique experience, a madness, that would take me between a year and a half and two and a half years of preparation. But I was excited and I was really looking for how to do it and I was planning everything.
The basic idea was simple: go to Denmark in July, specifically to Copenhagen, by myself, on my 125cc motorcycle. A Daelim Daystar carburettor that, honestly, has not given me almost problems since I have it. From my house to the final destination about 2,500 kilometers (1553,428 miles), so with a motorbike, with 5 or 6 hours of driving a day, I could reach Copenhagen in 5 days.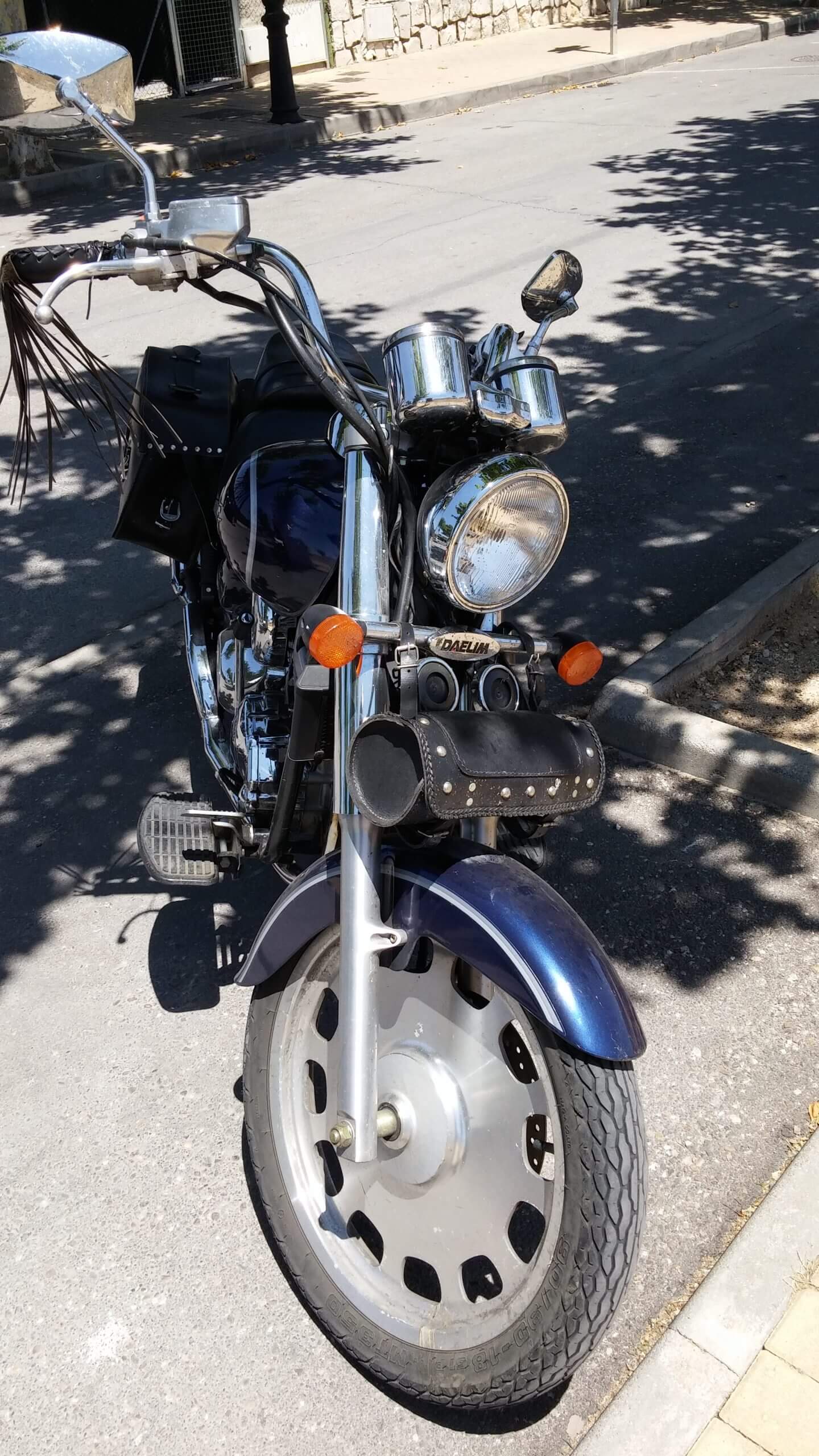 The real challenge.
But the challenge was not only that. At that time it weighed 102 kg (224,8 pounds) , currently 97 kg (213,8 pounds) and I knew that it had to drop to at least 75 kg (165,3 pounds) in order for the bike to perform better. Then prepare her for the trip, putting a stiff suitcase behind her. It would complement the leather saddlebags where the clothes and food would go and the expensive items in the safest area. Apart from that, I had to save a lot for gasoline, food etc … And most importantly: learn English on my own.
So it was the trip of my life, because it would really take me a long time to prepare for it. More later the days of going to and from Denmark alone on a motorcycle, where my only company would be my head. And yes, I looked at routes, I began to search with what I could improve my Lady for the trip. I looked at campsites that caught me on the way to make my stops to sleep in a tent …
And if he did all that, if he could go, the icing on the cake would be being able to find Casper Crump. Have a coffee, take a short motorcycle route, he with his Yamaha. A couple of autographs, some photos and back to Spain. That would have culminated everything.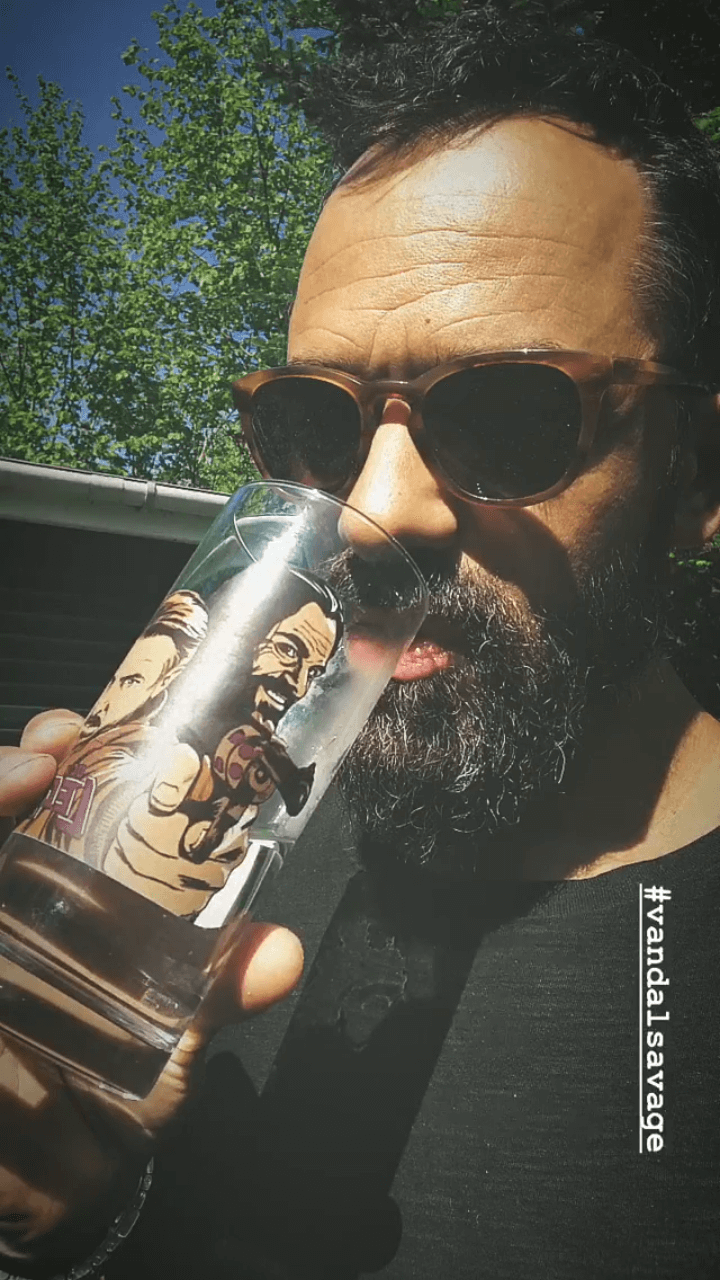 The beginning of the end.
And then I fucked literally at work. My bosses managed to get me out of my job for two months and sent me to another. Away from my lifelong companions. That meant I had done with anxiety attacks, nightmares and low for a month. We had to put lorazepam to control anxiety attacks.
After a month of medical leave I returned, with tempers on the floor and the journey of my life she was forgotten. There was no longer any illusion or hope. The months passed, in fact a long year ago since I was transferred. But unfortunately or fortunately, on October 16 of last year I broke my little toe of my right foot and ended up on medical leave. By limping I ended up with trochanteritis on the left side of my hip. As of today, I am still on medical leave with my finger still broken.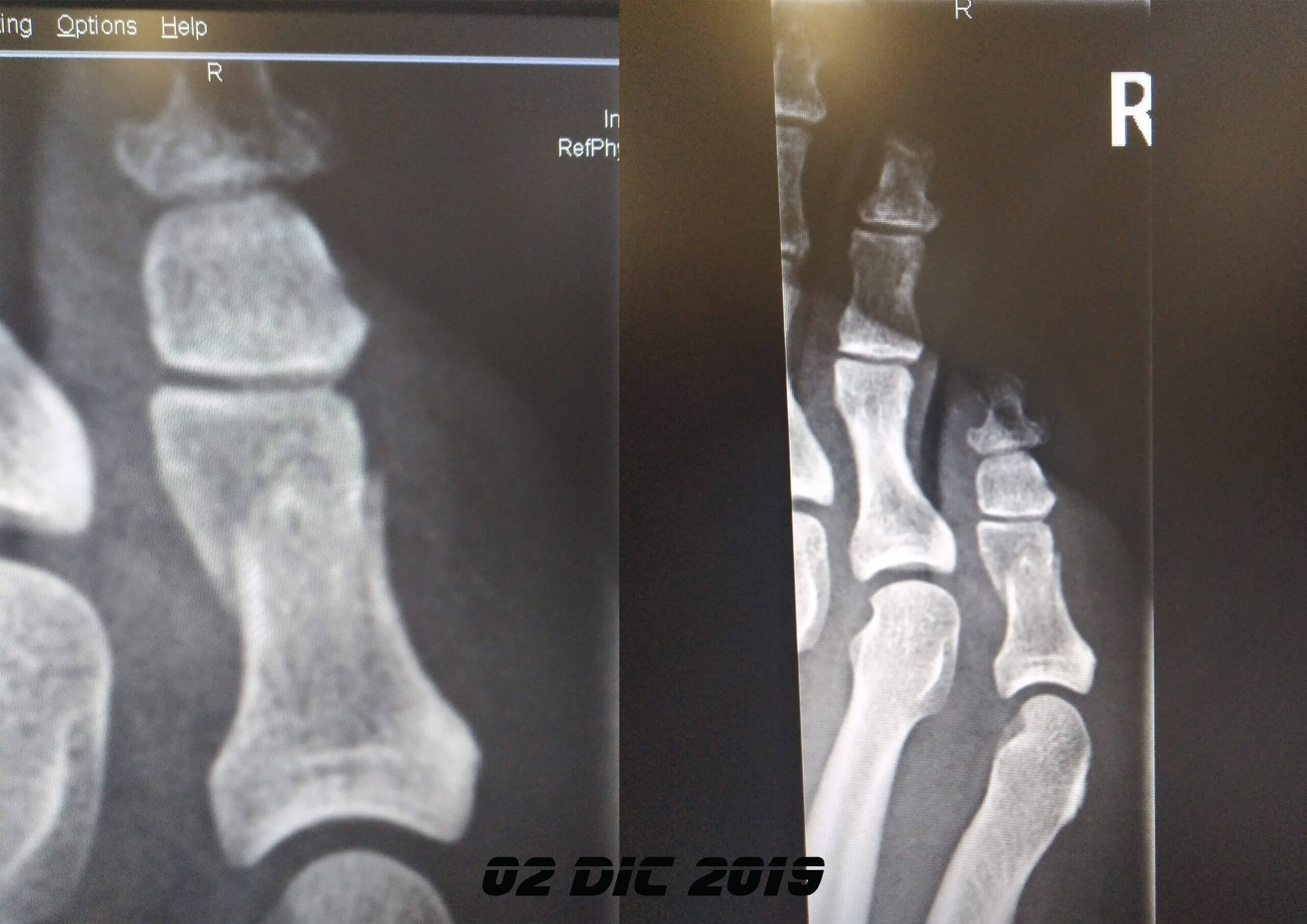 Being on sick leave due to a common illness means charging less every month. That means that today, I go with the rope around my neck. If everything had gone well, maybe it would have been the damn COVID-19 that would have stopped my feet and had to delay a whole year more.
Worse…
But seeing as I am, in March they had to add me to the medication to take Valium daily and every 12 hours. Caused by the tension I had from stress and anxiety. I kept my jaw tight day and night, clenching my teeth. All this to see how my economy was plummeting, how I do not raise my head … I have understood that this trip, the trip of my life, will never be made.
Because I'm still off-center, I don't draw, I don't play video games, I don't watch movies or series, except four counted where Michael Ironside or Casper Crump come out. It is hard to remember how well I was in February 2019 and about two months later I was completely sunk and I still do not float however hard I fight.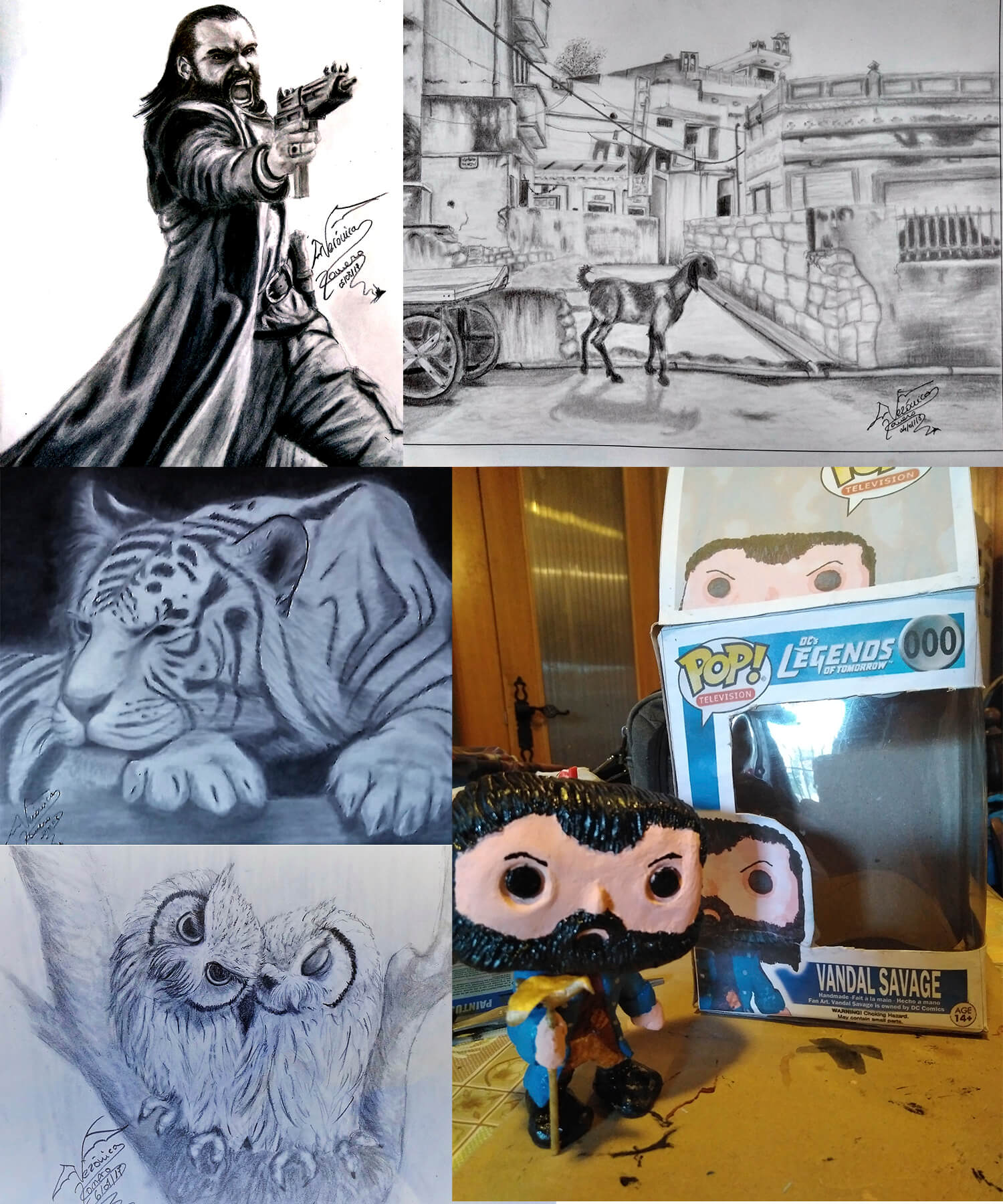 And best of all, I don't have the medical tests until February 2021 and the orthopedic surgeon doesn't see me until March 2021. Then he will have to send me to rehab, to give me magnetotherapy and for the bone to heal. Because as it is, the fracture does not regenerate alone …
I know that there are people who are in a worse situation than me and some will say that I complain about vice. I try to take it with humor, but now it is my house that begins to be in danger and I don't even know how to focus things.
If you have read this far, thanks. I needed to count it and drop it somehow and I think this was the best one.
Remember that you can follow Casper Crump in Instagram or in his Blog official.
A greeting.